Byron LaMasters, Partner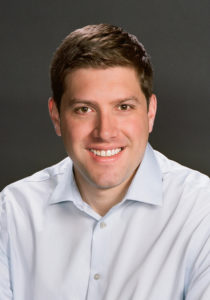 Byron LaMasters uses his experience in the field, and his encyclopedic knowledge of history and elections to provide innovative solutions for his clients. Before starting InFocus Campaigns, Byron worked on a number of campaigns in Texas, and was a pioneer in internet media, founding the Burnt Orange Report blog in 2003 and serving as editor through 2005. He then spent six years as a strategist at another telephone voter contact company, where he worked with hundreds of clients on races from city council to President. Since founding InFocus Campaigns with Tammy Palmer in 2011, Byron has helped hundreds of clients communicate effectively with voters and win elections. Byron graduated from the University of Texas and is based in Washington, D.C.
Tammy Palmer, Partner
Tammy Palmer knows the ins and outs of voter contact programs for every office, from school board to President.  She spent 6 years working on a variety of campaigns in her home state of Oklahoma, as well as several months on a Presidential Primary campaign in New Hampshire.  After taking a break to focus on database management at the Oklahoma City Philharmonic, Tammy returned to politics and spent two cycles at a voter contact firm. Since starting InFocus Campaigns with Byron LaMasters, she has expanded her skills in voter communication, bringing innovative methods and messages to progressive campaigns and organizations throughout the country. Tammy graduated from Lawrence University in Appleton, WI, and is based in Fort Worth, TX.